REGISTRATION

No more than 700 participants will be accepted.
Registration deadline: August 30th
Online registration only.
The registration includes:
The entry fee.

The race number plate.

A souvenir gift.

The timing. (Elite Ultra and Raid Ultra)

Food provisioning during the race.

Meals after the race.

A shuttle bus between La Grave and Villar d'Arène on Saturday and between La Grave and Le Chazelet on Sunday

Free supervised bike parking

Security

Prize draw (for the 2 day races)

Prizes according to ranking in each category (Elite Ultra and Raid Ultra)
Sign up early to pay a lower entry fee.
NOTE: It is compulsory to upload a copy of your medical certificate or UCI license when you register.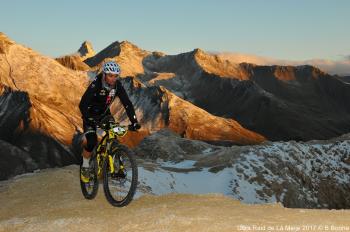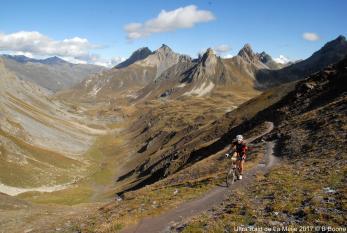 Races

Day

Registration date

2 February
au
17 March
18 March
au
28 April
29 April
au
14 july
15 July
au
30 August
Elite Ultra
Saturday
67

71

76

86

Elite Ultra +
Saturday and Sunday
85

90

95

105

Raid Ultra 2 days
Saturday and Sunday
82

87

92

99

Raid Ultra 72km

Saturday (only)
59
62
65
69

Raid Ultra 52km

Sunday (only)
42

.50

45
47
49
Customisable tours

*

Saturday and Sunday
82
87
92
99
Customisable tours

*

Saturday
49

.50

52

56

59

.50

Customisable tours
Sunday
32

.50

35

37
39

.50
* The shuttle bus to the Galibier mountain pass is optional (Price: 18€ for the morning shuttle with MTB, 10€ for the evening shuttle without MTB), limited number of seats available.

Rates: a short explanation
The URLM is not a mass MTB event. Every year a limited number of participants take part in the races. An important share of the event's budget comes from the entry fees. The expenses connected to the security (the race takes place at high altitude, in areas that are difficult to access, this incurs extra costs), the meals, the souvenirs and the organizational costs are such that the event has trouble balancing the budget.
The organisational committee, the leaders of which are volunteers, applies rates that allow the event to keep afloat as well as to guarantee the comfort and security of the participants. Only thanks to your participation does the event survive. Many thanks for your presence and trust.
Last registration date: August 30th at midnight. No on-site registration.
Only complete and paid registration forms are valid. A confirmation mail will be sent automatically. If you don't receive it: check that you registered the right email address and check your spam mail.
Regulations here Download here
Download : medical certificate template parental permission template

Contact us : contact